Deeper Connect Pico Set (New)
USD

$

149.00
$ 249.00
Save

$

100.00
Deeper Connect Pico Set (New)
USD

$

149.00
$ 249.00
Save

$

100.00
Portable DPN Privacy - Works Anywhere in the World
Portable dVPN hardware for travelers- $0 subscription for life
Perfect gadget for work and home entertainment
Enterprise-grade cybersecurity
Blocks all ads
One-click parental control
Plug-and-play with zero configuration
| | | | | | | | | | |
| --- | --- | --- | --- | --- | --- | --- | --- | --- | --- |
| Delivery country/Region | USA | Canada | Mexico | Europe | UK | Hong Kong | Taiwan | UAE | Other |
| Estimate (Business Days) | 3-5 | 5-8 | 5-8 | 5-8 | 5-8 | 5-8 | 5-8 | 5-8 | 14 |
| Ships from | USA | Canada | Mexico | German | UK | Hong Kong | Taiwan | UAE | The nearest warehouse |
| | | |
| --- | --- | --- |
| Delivery country/ Region | Estimate (Business Days) | Ships from |
| USA | 3-5 | USA |
| Canada | 5-8 | Canada |
| Mexico | 5-8 | Mexico |
| Europe | 5-8 | Europe |
| UK | 5-8 | UK |
| Hong Kong | 5-8 | Hong Kong |
| Taiwan | 5-8 | Taiwan |
| UAE | 5-8 | UAE |
| Other | 14 | The nearest warehouse |
* Estimated shipping after shipping label is issued. Label is issued within 5 - 10 business days of order.
Limited time Free global shipping on orders of $99 or more, For More information, please refer to shipping policy.
Deeper Connect Pico Set
Weight: 50g
Dimensions: 8.6 × 3.2 × 0.7 cm
Speed: 200 Mbps (with Dual Antennas Wi-Fi Adapter)
CPU: ARM64 4 cores
Memory: 1GB
Package Weight: 245 g
Wi-Fi Adapter
Weight: 8.5g
Dimensions: 9 × 1.7 × 0.6 cm
Interface USB Type-C
1-Year limited warranty.
14-day return or exchange guarantee.
Orders are eligible for same-business-day cancellation.
Custom duties are to be paid by the recipient. Duties levied differ across regions.
This product ships to every country (except Mainland China).
*Return,Cancellation and Warranty Policy.
Please keep an accurate personal record of the official order information as our customer service team needs to authenticate the order information in order to provide better after-sales service, including tech support, warranty and/ or replacement.
Take a Closer Look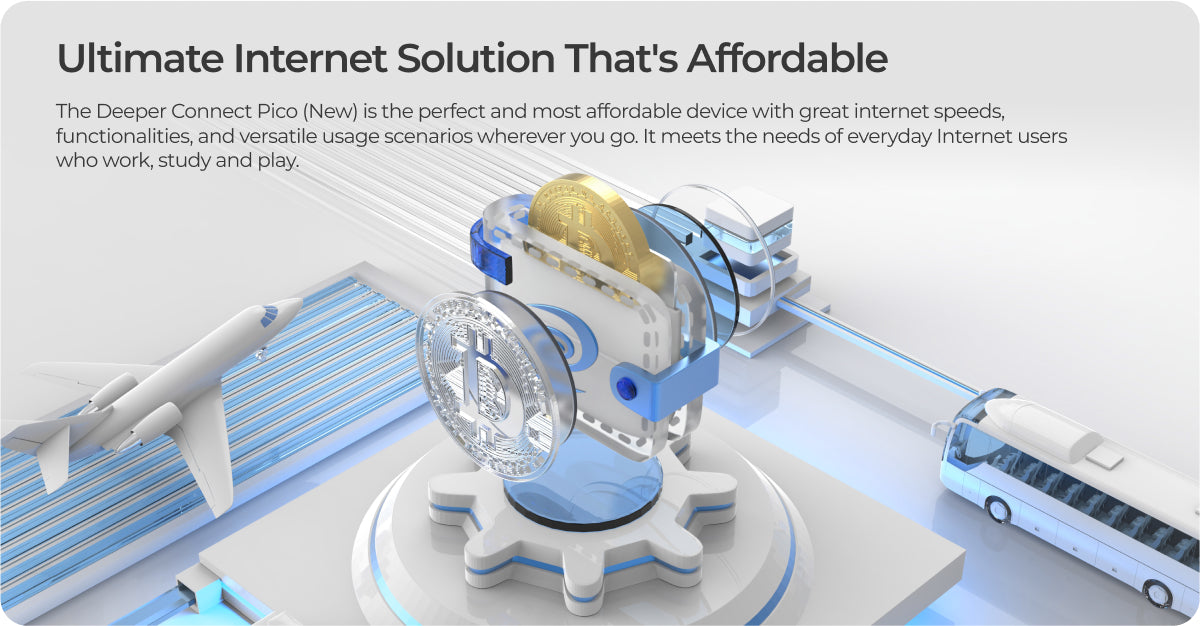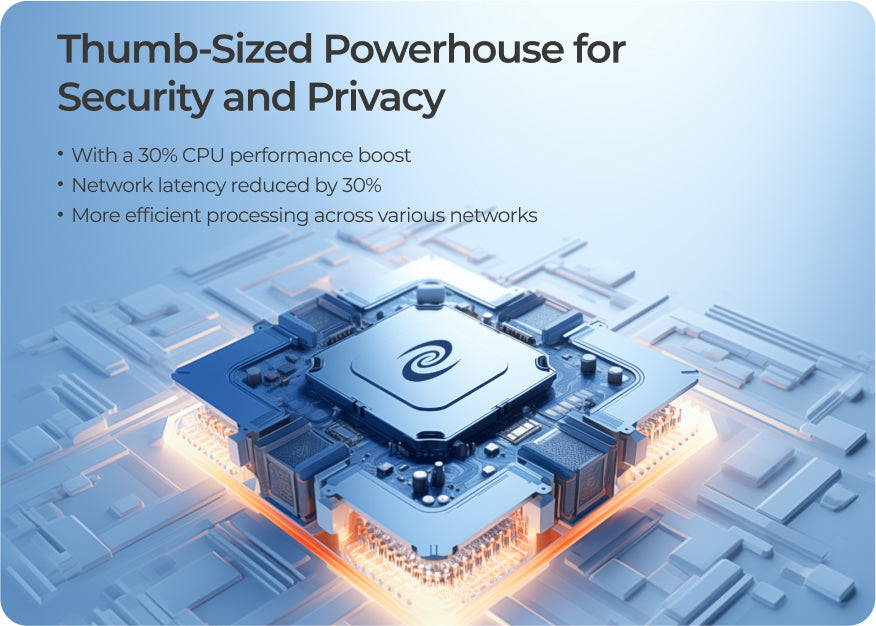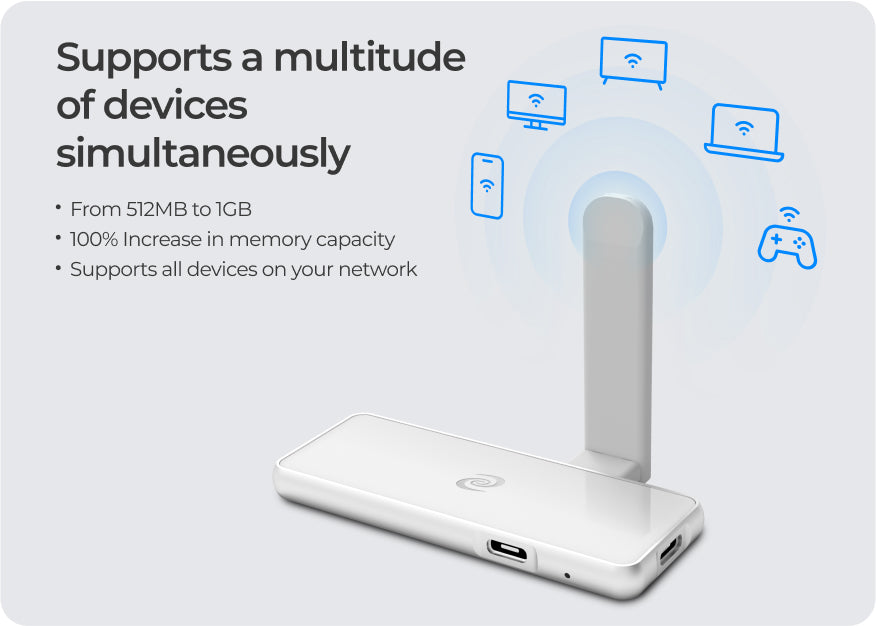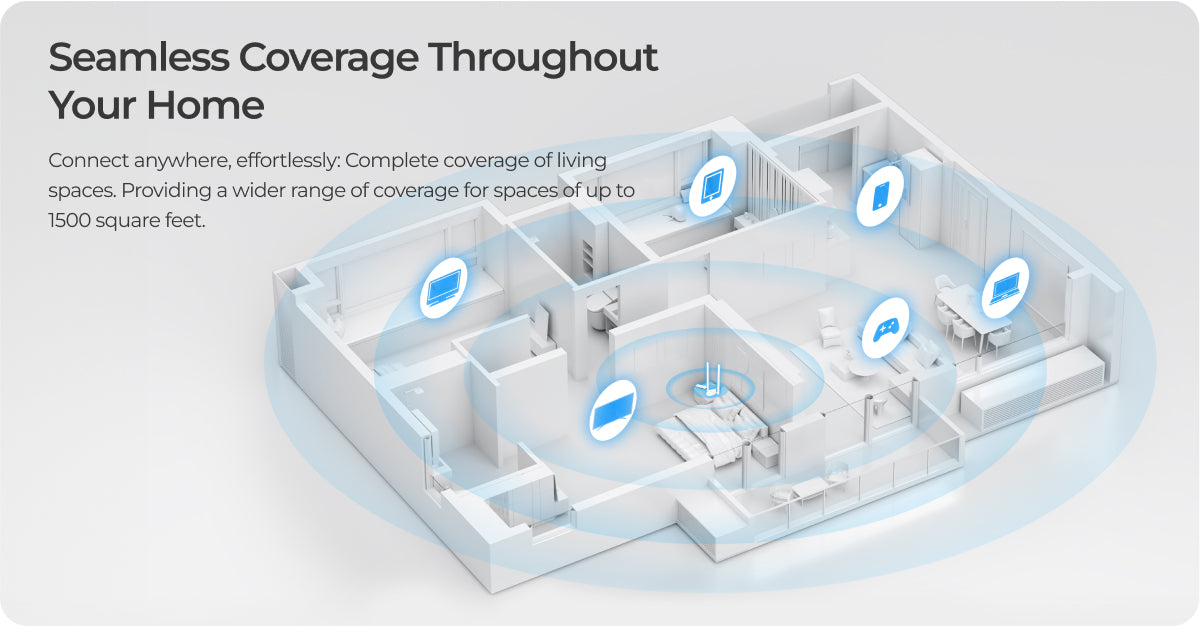 Deeper Connect Pico Comparison Table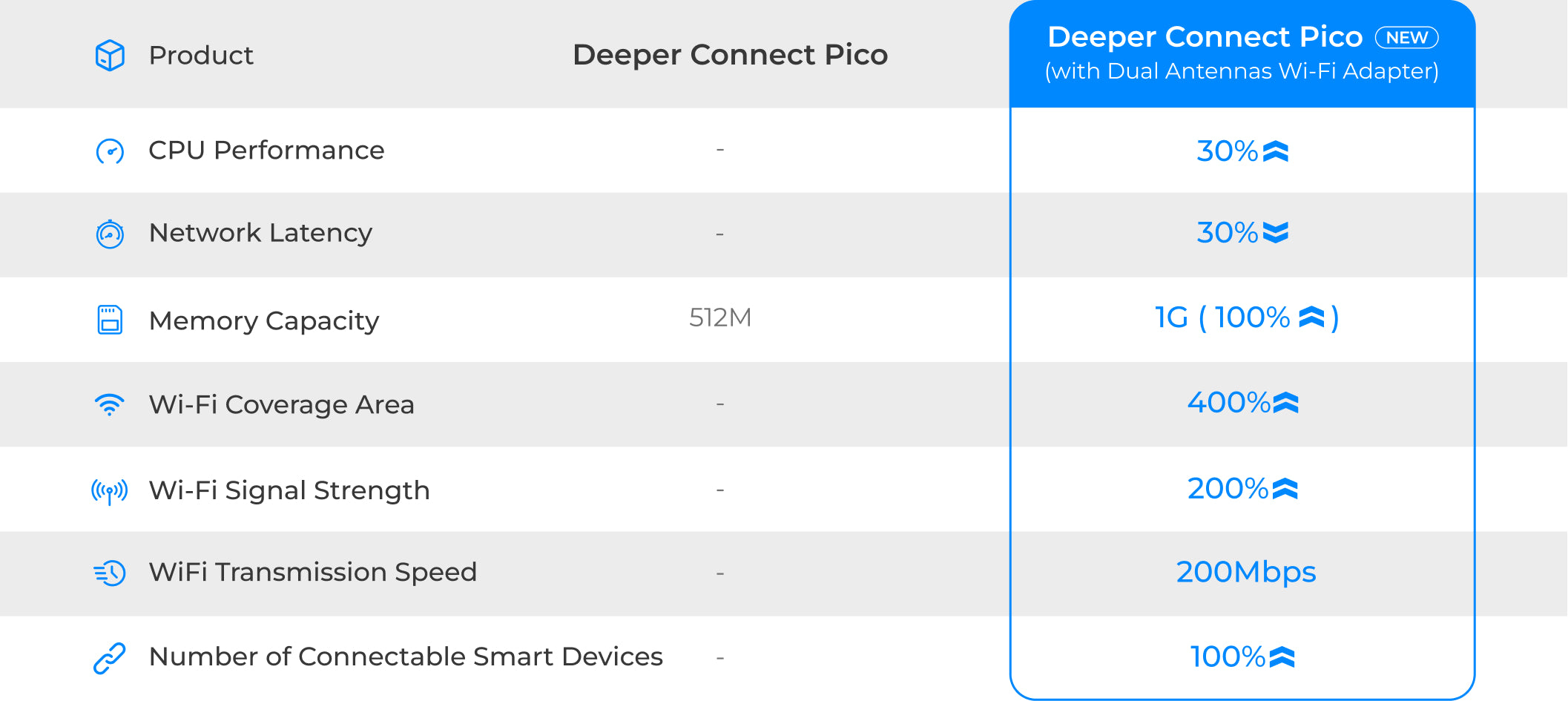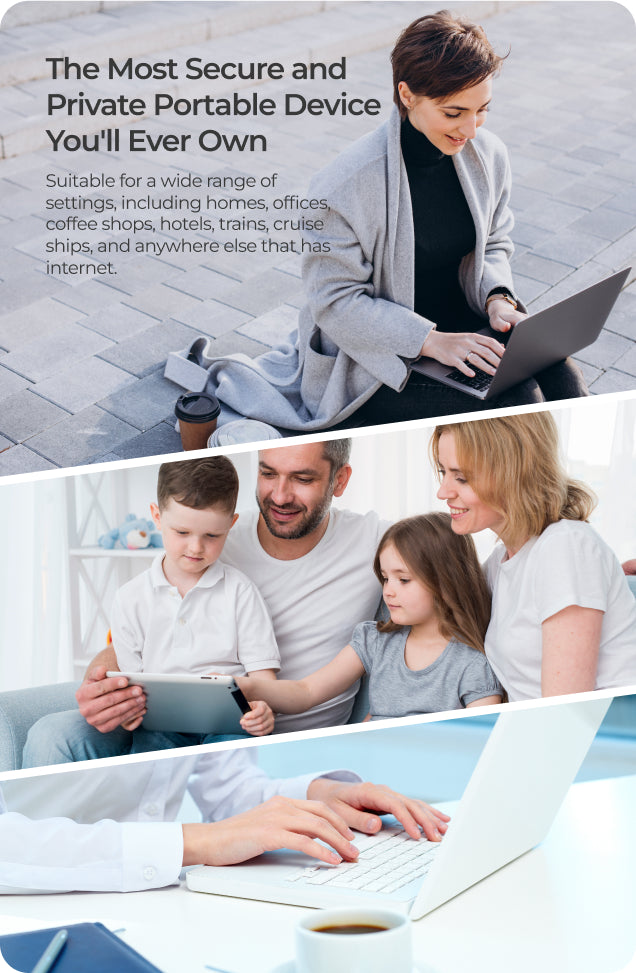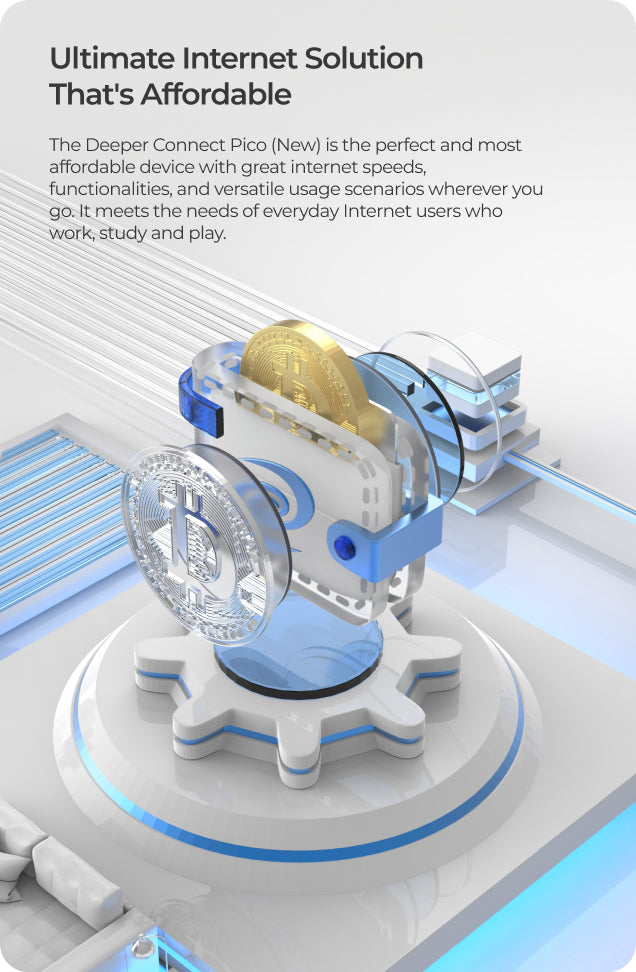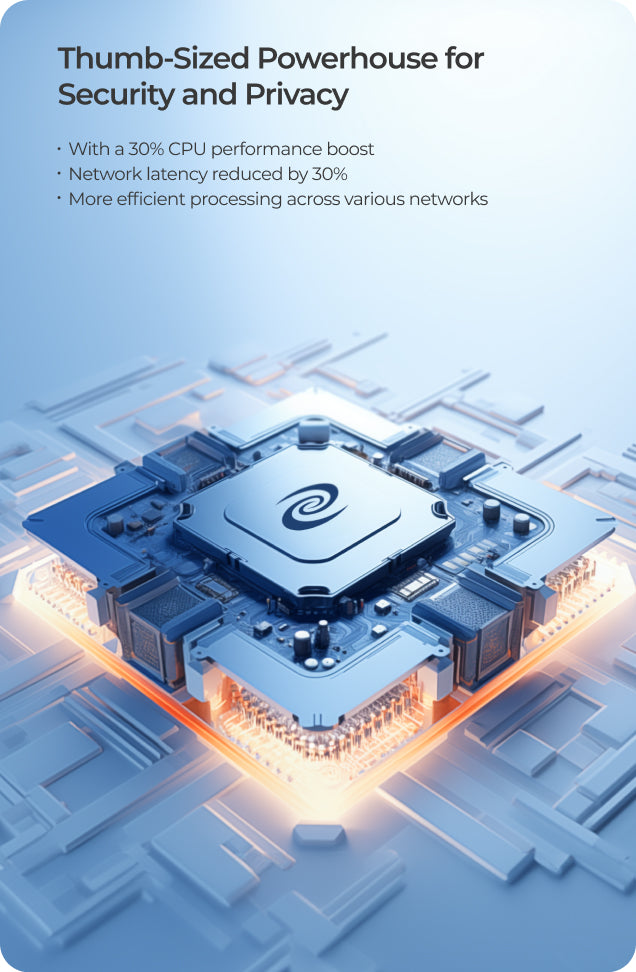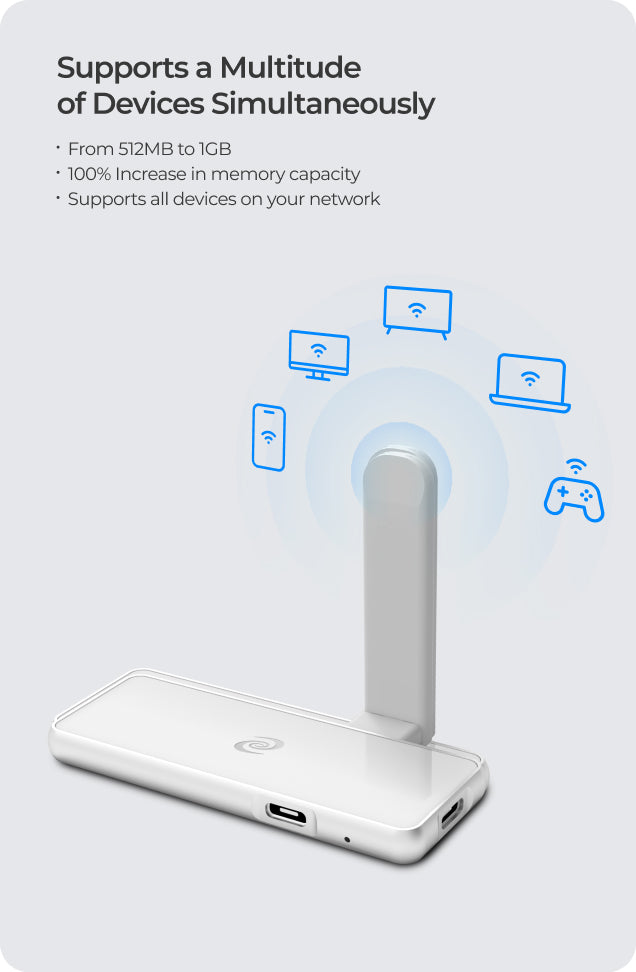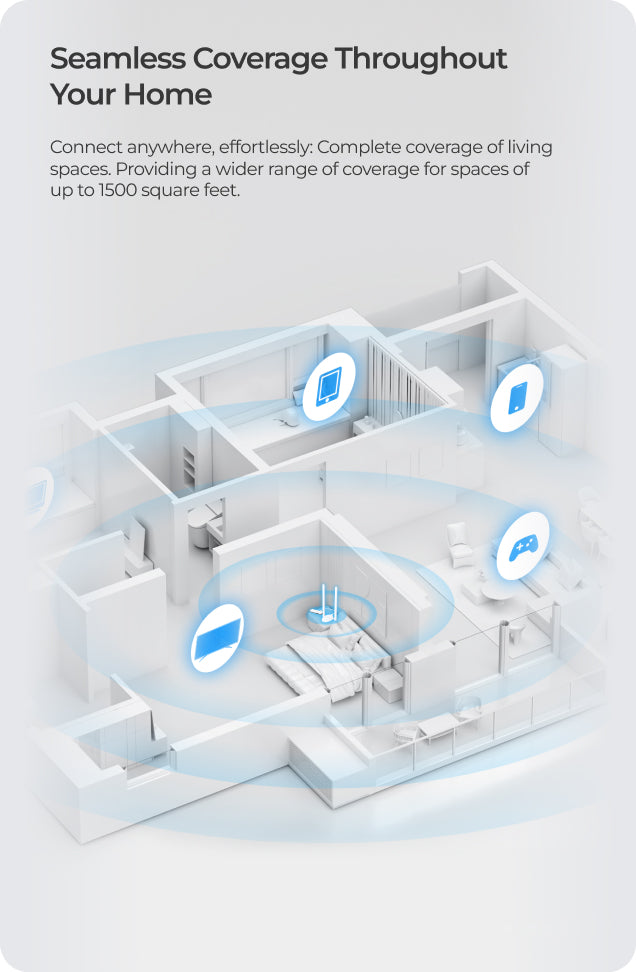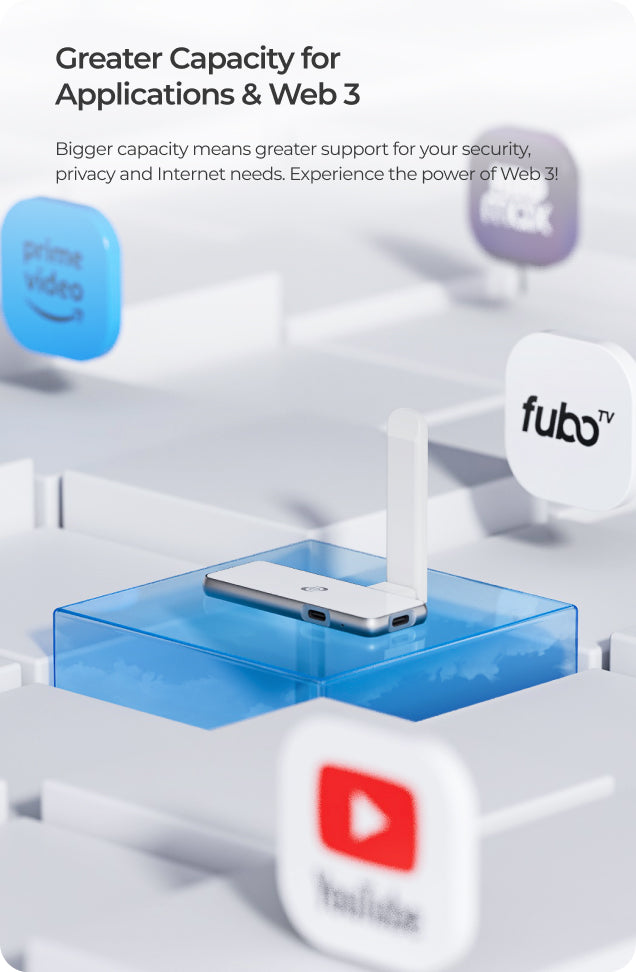 Deeper Connect Pico Comparison Table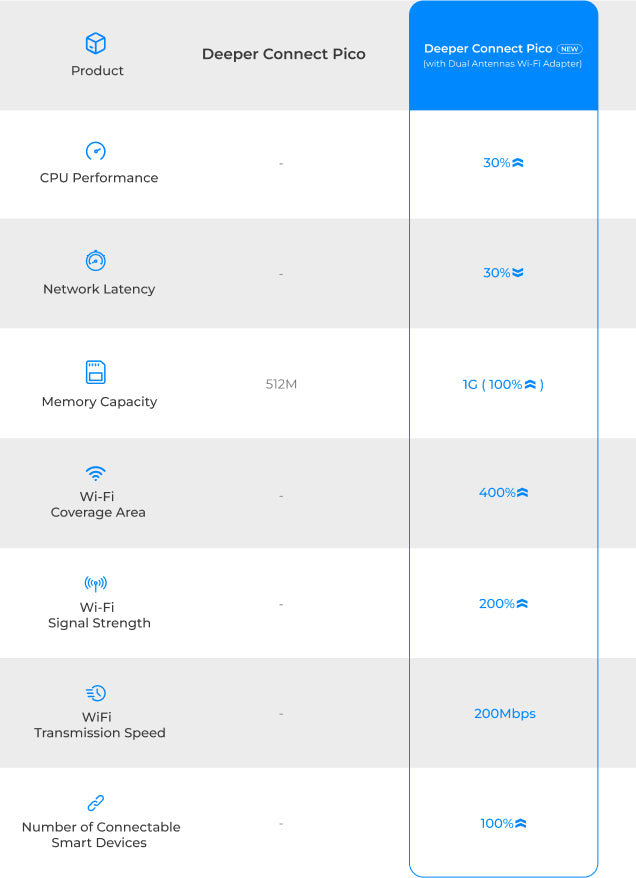 Find out more about Deeper Connect Pico
Plug-and-Play. Zero Configuration
A truly all-in-one solution requiring zero configuration to connect to all your devices. With the included Wi-Fi Adapter, simply set up the Pico at home or on the go to enjoy all of its amazing features
Deeper Device Port Connections
Be sure when plugging your Deeper Connect Pico in to power up, it is in the correct power port. You don't want to cause any harm to your devices.
It is DPN, the better VPN
The worldwide network of Deeper Connect devices enables a fully decentralized VPN experience (DPN) with Multi-Routing, Smart Routing, and unrestricted access to content from any country without sacrificing Internet speed.
DPN offer the benefits of VPNs, but with additional advantages that exclude a central point of control.
To learn more about DPN, please refer to this article "A 101 on DPN"
Enterprise-grade Cybersecurity
Deeper Connect comes with a fully-featured suite of enterprise-grade security functions to keep you safe while online and protect all your IoT devices.
The most unique lock-free operating system running on Deeper Connect, AtomOS, provides a 7-layer firewall with deep packet inspection, anti-tracking, intrusion prevention, and more.

Blocking All Ads
Deeper Connect is capable of blocking ALL ads, even including pesky YouTube ads (save $144/year). Never again deal with annoying interruptions while you are browsing or watching videos.
One-click Parental Control
Keep your children safe from inappropriate or dangerous content on the internet with a single click. Enable filtering to block these websites and even set up your own custom lists to control what content can be accessed.
We do not own any centralized servers as every Deeper Connect is in essence a server and a client. All these devices distribute around the world to communicate and share bandwidth with each other.
Share unused bandwidth to earn DPR rewards and exchange them for services in the Deeper Network ecosystem. Easily mine crypto, earn passive income just by participating.
Explore More
* The device comes with a US standard plug. For EU/ AU/ UK customers, the appropriate adapter will be provided.